CHATSWORTH WATER DAMAGE RESTORATION
24/7 WATER DAMAGE RESTORATION SERVICES IN LOS ANGELES
When it comes to water damage, getting skilled professionals to your door as soon as possible is crucial, as even a small amount of water can leave a lasting mark on your home. 770 Water Damage & Restoration is an experienced, bonded, and insured company, ready to handle even the most severe water damage issues in Chatsworth and throughout the entire Los Angeles County area. 
The sooner you call 770 Water Damage & Restoration, the faster we can help get your property back to normal. Dial (877) 337-0225 today for service in Southern California!
With a decade of experience, let us guide you through the process.
HELP WITHIN 60 MINUTES IN MOST CASES
Call now we will be at your place in 60 mins in most cases!
"John was super nice and respectful, he was very knowledgeable and reassured all of my concerns."
"Emergency situations can be very stressful for all involved, but Fire and 70 Water Damage & Restoration did a great job."
"Their knowledge and expertise made this situation much easier to deal with than I initially expected. "
A DECADE OF EXPERIENCE PROVIDING WATER DAMAGE REMEDIATION SERVICES
Our IICRC-certified technicians are available 24 hours a day, 7 days a week, and can be by your side within the hour to bring your property back to normal in no time. With over a decade of experience under our belts, we have the equipment and expertise to get the job done right. Our team starts with a free consultation and performs a thorough inspection of your property before getting to work extracting, drying, and dehumidifying your space. We also take the time to work directly with your insurance, so you have the support needed to restore your peace of mind.
Our water damage restoration services include:
24/7 SERVICE - WE WILL BRING YOU HOME
10+ YEARS OF EMERGENCY RESTORATION EXPERIENCE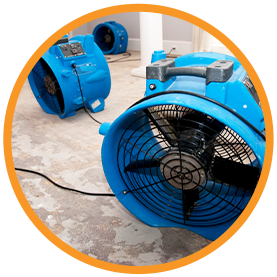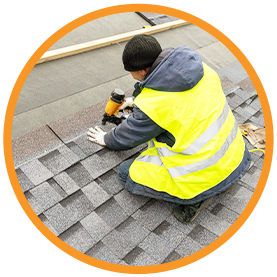 We understand that your personal property isn't just "stuff". Each item holds precious memories and sentiments that we are dedicated to protecting. We will inventory, pack and transport your belongingness to a climate-controlled storage facility and return it to you after your home is secured.
We will help you with your claim. We are familiar with the insurance process, so we will help guide you through from beginning to end.
Call us at (877) 337-0225 or fill out our short online contact form today!
THERE WITHIN 60 MINS IN MOST CASES
770 Water Damage Restoration is a locally owned and operated company that genuinely cares about our neighbors, and we will go above and beyond to protect as much of your property and belongings as possible. We utilize the most advanced technologies and techniques on the market—pairing this innovation with our decade of experience. We are also certified mold inspection and remediation specialists, so if mold has appeared after water damage, you can count on us to help. 
We understand that when emergencies happen, you are flooded with questions and concerns, which is why our team is by your side to walk you through the process every step of the way. In addition to working with your insurance and performing unmatched restoration services, we answer your questions and provide honest advice on the best options for your unique circumstances. Whether you are dealing with a pipe break, extreme weather, or anything in between, 770 Water Damage & Restoration is here to provide you with the fast and high-quality solutions you deserve.
CALL (877) 337-0225 FOR SERVICE WITHIN 60 MINUTES. FILL OUT THE FORM BELOW FOR QUESTIONS.