CHATSWORTH MOLD REMEDIATION
CERTIFIED MOLD INSPECTION & REMEDIATION COMPANY IN LOS ANGELES
While not as dramatic as water or fire damage, the presence of mold can be just as unnerving. That is because mold can grow quickly in hidden spaces, potentially causing structural damage and health concerns before you ever know it's there. Luckily, our team at 770 Water Damage & Restoration is here to help. Our locally owned and operated team is certified in both mold inspection and remediation solutions and offers a full suite of mold testing and removal services to properties in Chatsworth, Los Angeles, and the surrounding areas—including Chatsworth, Burbank, Glendale, Pasadena, Simi Valley, Santa Clarita,  West Hollywood, Calabasas, Santa Monica, Pacific Palisades and beyond throughout Southern California. We start every service with a free estimate, so you always know exactly what to expect. 
To learn more about our mold solutions, call us at (877) 337-0225. We service Southern California with emergency service.
With a decade of experience, let us guide you through the process.
HELP WITHIN 60 MINUTES IN MOST CASES
Call now we will be at your place in 60 mins in most cases!
"John was super nice and respectful, he was very knowledgeable and reassured all of my concerns."
"Emergency situations can be very stressful for all involved, but Fire and 70 Water Damage & Restoration did a great job."
"Their knowledge and expertise made this situation much easier to deal with than I initially expected. "
WHAT ARE SIGNS THAT YOU HAVE MOLD?
WHY GET A MOLD INSPECTION?
At 770 Water Damage & Restoration we make the process of getting a quality mold inspection easy, affordable, and straightforward—walking you through the process from start to finish, so you can make the most informed decision about your property possible. We are available day or night, and our friendly and professional technicians will arrive quickly and in a fully stocked vehicle, ready to get to work right away.
A mold inspection performed by a certified professional can help you put a plan in place if you can detect mold growth or have recently experienced water damage, as well as prepare your space for a future real estate transaction and increase your overall peace of mind as to the safety of your property. 
24/7 SERVICE - WE WILL BRING YOU HOME
10+ YEARS OF EMERGENCY RESTORATION EXPERIENCE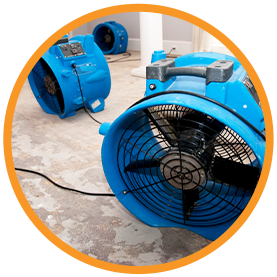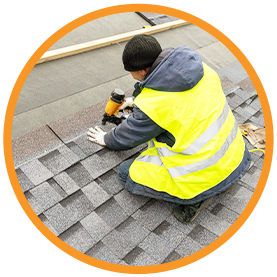 THERE WITHIN 60 MINS IN MOST CASES
7 signs it is time to call 770 Water Damage & Restoration for a mold inspection:
REGAIN YOUR PEACE OF MIND
If you are experiencing any of the above symptoms, our team is available day or night to help. We offer professional, reliable, and affordable mold solutions, and with over a decade of experience under our belts, we have become a premier mold remediation company in SoCal—certified in removing mold from your property in the most effective and efficient way possible. 
Call 770 Water Damage & Restoration today at (877) 337-0225 or fill out our short online contact form.
CALL (877) 337-0225 FOR SERVICE WITHIN 60 MINUTES. FILL OUT THE FORM BELOW FOR QUESTIONS.