RESTORATION SERVICES
TAILORED TO YOUR NEEDS
Water Damage | Fire & Smoke | Mold | Sewage | Disaster Recovery | Crime Scene Cleanup
We have experience with disaster recovery of all kinds. Our goal is to protect you and guide you through the process smoothly. We will assist you through your insurance claims. Insurance or not, we got you covered! Call (877) 337-0225 now and we will most  be at your place in under 60 minutes in most cases!
CHATSWORTH'S MOST TRUSTED WATER DAMAGE RESTORATION EXPERTS
24/7 SERVICE FOR WATER DAMAGE, MOLD, SEWAGE & FIRE & SMOKE DAMAGE THROUGHOUT LOS ANGELES & SOCAL
770 Water Damage & Restoration has been the name in honest, efficient, and high-quality restoration solutions for over a decade. Our fully certified, insured, and bonded local company knows that when emergencies strike, it can flood you with millions of questions and concerns—making the entire process overwhelming. That is why we are proudly by your side in a flash, ready to answer your questions, address your concerns, and get to work restoring your space as soon as possible. We are available 24 hours a day, 7 days a week—arriving at your front door within 60 minutes in most cases. 
Our certified technicians can provide mitigation services after the most troubling damage, including water, fire and smoke, mold, and sewage. We are even fully trained in disaster recovery and crime scene cleanup. Our team services properties of all sizes in Chatsworth and throughout the greater Los Angeles area—including Burbank, Santa Clarita, Simi Valley, Calabasas, Glendale, Santa Monica, Pasadena, Pacific Palisades and beyond.
Call our team today at (877) 337-0225 to receive a free estimate on your restoration service.
HELP WITHIN 60 MINUTES IN MOST CASES
HERE FOR YOU DAY OR NIGHT
"John was super nice and respectful, he was very knowledgeable and reassured all of my concerns."
A LOCAL RESTORATION COMPANY WITH OVER A DECADE OF EXPERIENCE
OUR COMMITMENT TO OUR CUSTOMERS
At 770 Water Damage & Restoration, we are committed to fast, affordable, and reliable restoration. To do this, we only use the most advanced equipment on the market and happily work directly with your insurance to make the process as smooth as possible. Our IICRC-certified technicians start every service with a free estimate, so you know exactly what to expect. 
We know how important trust is when you choose a restoration company, and we work tirelessly to earn and keep that trust—with quality, integrity, attention to detail, and care at the core of everything we do. With round-the-clock service, compassionate technicians, flawless workmanship, and 5-star customer care, 770 Water Damage & Restoration has become Southern California's #1 choice for quality restoration. 
Our team is standing by to help your property get back to normal in no time. Call us at (877) 337-0225 or fill out our online contact form.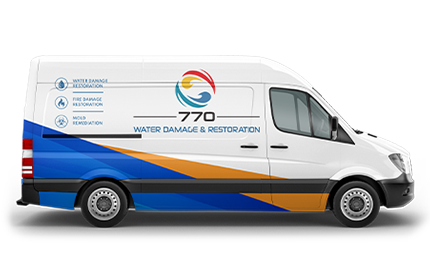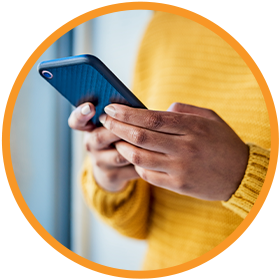 CALL US 24/7 - WE'LL BE THERE WITHIN 60 MINS IN MOST CASES
EMERGENCY SERVICES THROUGHOUT SOCAL