CHATSWORTH DISASTER RECOVERY
Unfortunately, disaster can strike at any time and come in many different forms—making it nearly impossible to plan for. Thankfully, no matter what comes your way, you have an experienced, bonded, and insured team on your side to get your property back to normal in no time. At 770 Water Damage & Restoration, we will work with you every step of the way—guiding you through the disaster relief process from start to finish. 
Our IICRC-certified and EPA lead-safe certified technicians are available 24/7/365, servicing both homes and businesses in Chatsworth and throughout the greater Los Angeles area, including Santa Monica, Calabasas, West Hollywood, Glendale, Pasadena, Simi Valley, Santa Clarita, Pacific Palisades, and beyond in Southern California! 
Call our team at (877) 337-0225 for immediate help!
With a decade of experience, let us guide you through the process.
HELP WITHIN 60 MINUTES IN MOST CASES
Call now we will be at your place in 60 mins in most cases!
"John was super nice and respectful, he was very knowledgeable and reassured all of my concerns."
"Emergency situations can be very stressful for all involved, but Fire and 70 Water Damage & Restoration did a great job."
"Their knowledge and expertise made this situation much easier to deal with than I initially expected. "
EXPERIENCED DISASTER RECOVERY COMPANY IN LOS ANGELES
WHY CHOOSE 770 WATER DAMAGE & RESTORATION FOR DISASTER RELIEF?
When disaster strikes, the number of questions you have and decisions that need to be made can feel overwhelming. With time being of the essence to ensure as much of your property is saved as possible, it is important to have a trusted professional on your side to help. At 770 Water Damage & Restoration, we have helped hundreds of property owners over our last decade of service. We are a privately owned, local company that genuinely cares about our community, and we work tirelessly to make your experience as smooth as possible. Our skilled technicians believe in performing every service with the utmost commitment to quality, reliability, and integrity—and insurance or not, we have you covered. For fast, affordable, and trusted disaster restoration services in Los Angeles, look no further than 770 Water Damage & Restoration. 
Call our team at (877) 337-0225 or fill out our online contact form to get one of our experienced technicians to your door as soon as possible if you have recently suffered a disaster. 
24/7 SERVICE - WE WILL BRING YOU HOME
10+ YEARS OF EMERGENCY RESTORATION EXPERIENCE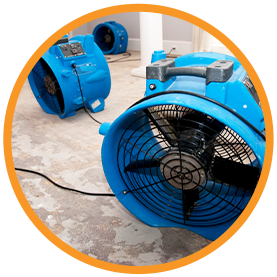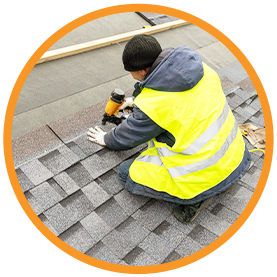 WE WORK WITH YOUR INSURANCE COMPANY
Our disaster recovery service is completely customized to your unique needs and can include:
THERE WITHIN 60 MINS IN MOST CASES
No matter the type of disaster you are facing, you can feel confident knowing that your property and belongings are in good hands. We not only customize every solution to your specific needs but also work directly with your insurance company to get you the help you deserve.
CALL (877) 337-0225 FOR SERVICE WITHIN 60 MINUTES. FILL OUT THE FORM BELOW FOR QUESTIONS.